Dubai's Hottest Real Estate Neighborhoods: A Comprehensive Guide
With Dubai's diverse real estate offerings, you might feel like a kid in a candy store, spoilt for choice.
We all know that choosing the perfect neighborhood is no easy task.
But fear not, this comprehensive guide will help you through the maze of possibilities and help you discover the gem that suits your lifestyle like a tailored suit!
The Glamour of Downtown Dubai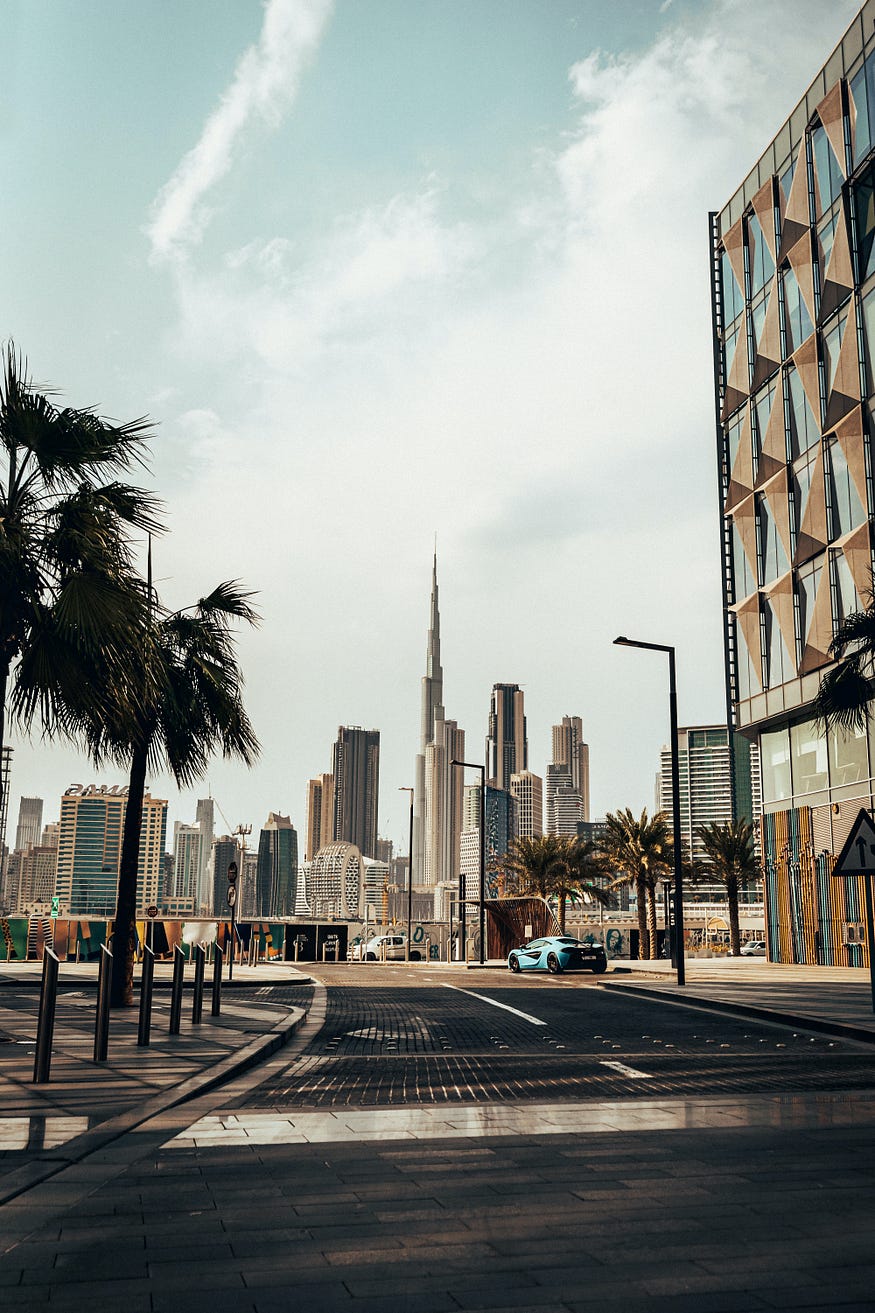 Our first stop on this epic journey is none other than the glamour-packed heart of Dubai — Downtown!
Picture this: You wake up to the majestic sight of the Burj Khalifa greeting you with a gentle morning glow. It's the kind of view that would make anyone's day.
Downtown Dubai isn't just a neighborhood; it's a lifestyle statement. With its glitzy boutiques, world-class dining, and jaw-dropping landmarks, this is where the crème de la crème of Dubai resides. If you're all about luxury living, with a touch of the high life, this is your playground.
Pros:
Iconic Views: Enjoy the world's tallest building as your neighbor.
Luxury Living: Immerse yourself in high-end shopping and dining experiences.
Cultural Hub: Close to Dubai Opera and numerous cultural events.
Easy Commute: Great connectivity with the Dubai Metro.
Cons:
Pricing: Premium prices reflect the luxury lifestyle.
Traffic: Can get crowded, especially during peak tourist season.
Perfect For
Jet-setters, business executives, and those who crave the glitz and glamour of city living.
The Tranquility of the Palm Jumeirah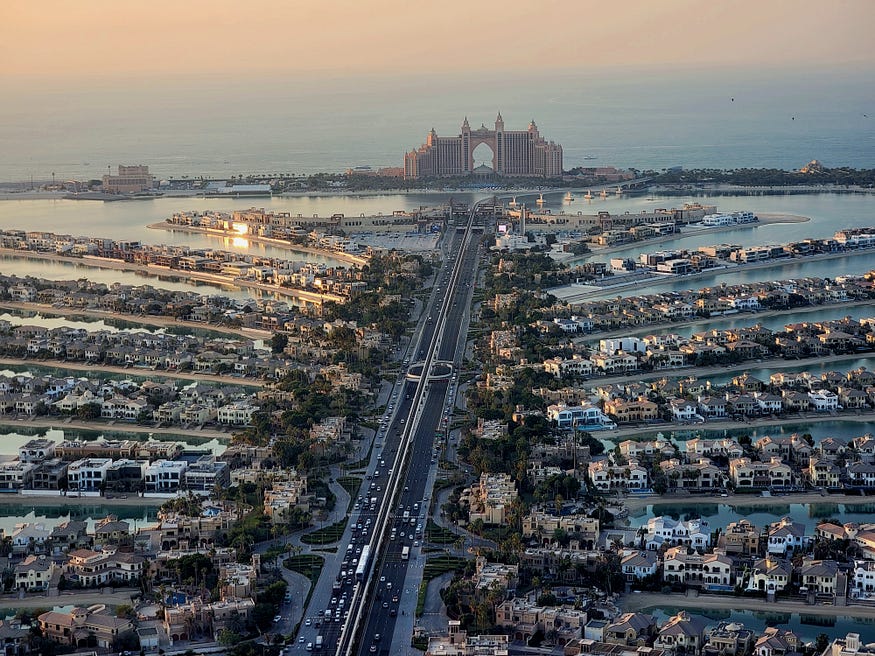 Next up, we're venturing into the tranquil waters of the Palm Jumeirah, where luxury meets the sea. Imagine living on a world-renowned man-made island shaped like a palm tree. It doesn't get more exclusive than this.
The Palm offers an array of stunning beachfront properties with private access to the sea. Your morning ritual could involve a stroll on the beach or a dip in your own private pool — paradise found, right?
Pros:
Beachfront Living: Wake up to the soothing sound of the waves.
Exclusive Lifestyle: An island retreat with a range of high-end amenities.
Privacy: Gated communities provide a sense of security.
Waterfront Dining: A host of exquisite dining options with a view.
Cons:
Pricing: Luxurious living comes with a price tag.
Traffic: Limited access points can lead to congestion.
Perfect For
Beach lovers, water enthusiasts, and those seeking a serene escape.
The Modern Elegance of Dubai Marina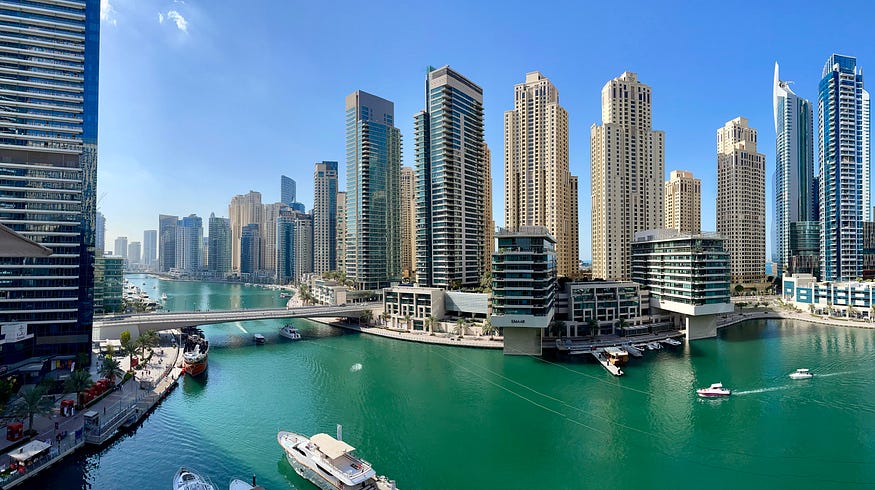 Now, let's sail over to the vibrant waters of Dubai Marina. Here, you'll find a harmonious blend of modernity and elegance. The Marina's stunning skyscrapers reflect off the water, creating a mesmerizing, Instagram-worthy cityscape at every corner.
Dubai Marina is perfect for those who desire urban living with a touch of coastal charm. Walk along the promenade, indulge in waterside dining, or hop on a yacht for a weekend adventure — it's all within reach.
Pros:
Marina Views: Every day feels like a vacation with picturesque marina views.
Waterfront Living: Explore waterfront promenades and dining.
Convenience: A hub of shopping, dining, and leisure activities.
Nightlife: The Marina comes alive after sunset with a vibrant nightlife.
Cons:
Crowds: Popular and bustling, especially on weekends.
Pricing: Mid to high-end pricing, depending on the tower.
Perfect For
Young professionals, urban explorers, and those who crave a dynamic city life with a touch of coastal charm.
The Serenity of Arabian Ranches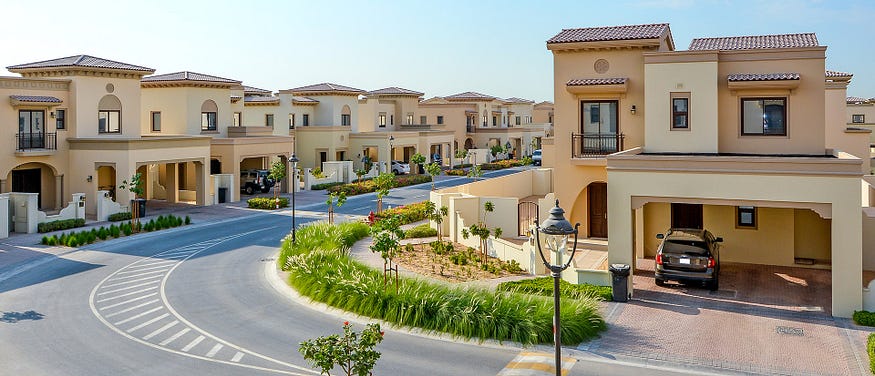 Now, let's head to the picturesque Arabian Ranches, where the hustle and bustle of the city melt away, and tranquility reigns supreme. This lush desert escape offers spacious villas and a sense of community that feels like a warm embrace.
Arabian Ranches is perfect for families looking for a peaceful retreat, away from the city's hustle. With parks, schools, and a golf course at your doorstep, it's a haven for those seeking a slower pace of life.
Pros:
Family-Friendly: Ideal for families with parks and schools.
Golf Courses: Golf enthusiasts, tee off at the Arabian Ranches Golf Club.
Community Spirit: Close-knit community with a friendly vibe.
Lush Greenery: Surrounded by beautiful desert landscapes.
Cons:
Distance: A bit farther from the city center, but that's the price of serenity.
Limited Nightlife: Quieter evenings compared to bustling city neighborhoods.
Perfect For
Families, nature lovers, and those who cherish a serene suburban lifestyle.
---
Finding Your Dream Neighborhood
So, there you have it, folks, a whirlwind tour of Dubai's hottest real estate neighborhoods. From the glamour of Downtown to the tranquility of the Palm Jumeirah, the modern elegance of Dubai Marina, and the serenity of Arabian Ranches, the city has something for everyone.
But remember, while we've painted an enticing picture of these neighborhoods, your perfect match depends on your unique lifestyle and preferences. So, grab your checklist, do your research, and let's find that dream neighborhood together.
Ready to take the plunge into Dubai's real estate wonderland?
Use Viewit, your trusted partner in finding the perfect property match. Happy house hunting!
Got questions or need advice? Feel free to drop us a line; we're here to help you confidently navigate your real estate journey.